Experience the thrill: Highline179
Cross the longest suspension bridge in Europe
The
Tiroler Lech Nature Park
has one more attraction. On 22 November 2014, the Highline179 suspension bridge was officially opened, connecting the Ehrenberg castle ruins with Fort Claudia on the opposite side over the B179 federal road.
With a
total length of 406 metres
and a maximum
height of 114 metres
, the bridge is really very impressive and triggers a thrill for many people crossing it.
Highline179 attraction – a technical masterpiece
The Ehrenberg Castle World has become a very popular destination and is one of the most visited sights in the nature park region. The construction of the Highline179 connected two historically significant fortifications. Thanks to the thickest wire ropes, the bridge feels very solid, can carry 500 people at the same time, and yet its construction conveys a certain freedom. For some, the mere sight of the Highline179 may be adventure enough...

The first plans for the suspension bridge were drawn up as early as 1998/99, when it was only to be 250 metres long. After a few years, the plans landed back on the desk of the tourism experts and were further refined. With a length of 406 metres, it was to surpass the then record in the Guinness Book of Records (Kokonoe Yume Bridge Japan 390 m). All that was missing to implement the plans was an investor. When one was finally found, who financed the bridge construction out of his own pocket, the construction of the extraordinary Highline179 began on 7 May 2014. The Highline has a walkway width of 1.20 metres, thick wire ropes and 16 rock anchors.
And when will you cross the bridge?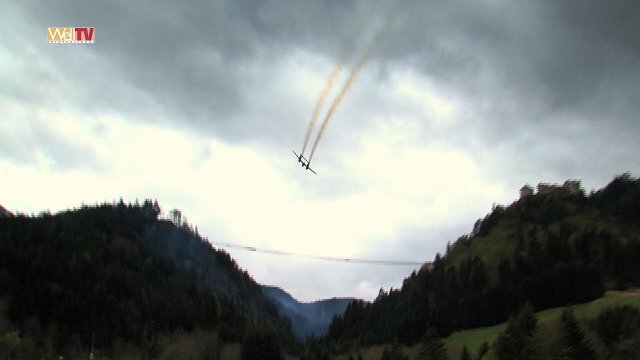 By clicking here, you will allow external content to be loaded from YouTube. This will enable the eventual transmission of personally identifiable information to third parties. More information:
https://www.google.com/intl/en/privacy.html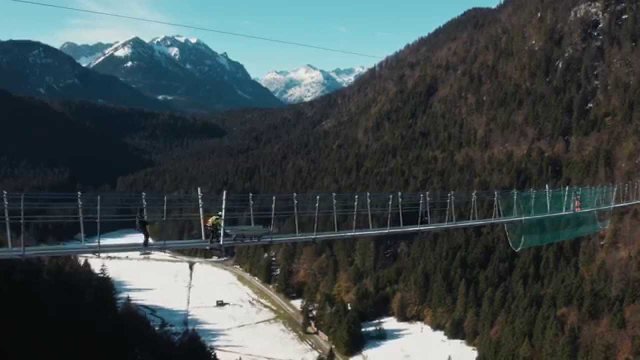 By clicking here, you will allow external content to be loaded from YouTube. This will enable the eventual transmission of personally identifiable information to third parties. More information:
https://www.google.com/intl/en/privacy.html