Down-to-earth, delicious and with a mountain view:
GARNI & MORE at the Panoramahotel Talhof
Experience the real taste of Tyrol at the Talhof
In our kitchen, too, we attach great importance to what's authentic, down-to-earth and essential. Because that is exactly what our mountains give us here in Tyrol. And that's what we want you to experience at the Panoramahotel Talhof in the Tiroler Lech Nature Park – on your plate too!

Book this package directly with the room.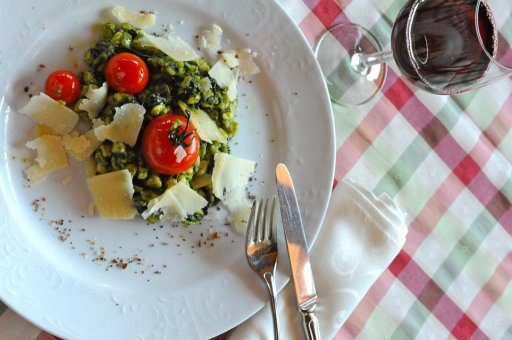 Talhof Garni & more
Convenience & flexibility at the Panoramahotel Talhof
Extensive breakfast buffet in the morning
Five o'clock tea and snack buffet in the afternoon
Soup and salad and
hot main meal served in the early evening or from the buffet
Bookable from Christmas until the end of the winter season and
Mother's Day until mid/end October
Convenient, simple and yet full of flavour – with
Garni & more
Breakfast & more at the four-star Hotel Talhof
The perfect team: your flexibility & Tyrolean holiday
Convenience and flexibility – Welcome to the Panoramahotel Talhof GARNI & MORE! Our four-star hotel is switching to a new food and drink concept as of 1 December 2020. Garni comes from the French and literally means "equipped". In hotel tradition, a hotel garni is what many are familiar with today as a bed & breakfast hotel.
With GARNI & MORE our hotel guests enjoy an extensive breakfast with various cold cuts, meats, cheeses, eggs, cereals, pastries and sweet options as well as a good selection of coffee, tea and juices. After that, guests are not bound to any meal times in their daily planning.
Take a seat!
Whichever room your table is reserved in, you'll feel right at home!
Panoramic restaurant with fantastic views
While you are enjoying our regional cuisine, you can admire the surrounding Tyrolean mountains. Our semi-circular light-flooded panoramic restaurant opens up a fabulous 180-degree view.
Our cosy lounges
In addition to the rustic bay window, our Tyrolean-style hunter's lounge is something very special. It was made by a local carpenter and decorated with self-embroidered tapestries by grandmother Hanni Weirather.
Reception events and dance evenings
We are happy to organise a reception for companies and groups in our nostalgic Small Hall, in our spacious foyer or in the lobby. We would also be happy to organise a dance evening with local musicians for you.